Vol. 1 No. 01 (2020): Knowex Food and Agriculture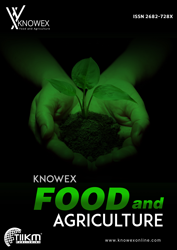 KnowEx Food and Agriculture
Vol. 1 No. 01 (2020):
KnowEx Food and Agriculture journal, which was inaugurated with the aim of providing an Open Access publishing platform for emerging young scholars in the field of Food Science and Agriculture and related sub-fields is delighted to publish its inaugural issue.
This first issue contains two papers covering the areas of Soil Science and Agricultural Engineering.