ARE THE POLICIES OR REGULATIONS REGARDING GUNS ON MOVIE SETS CURRENTLY ADEQUATE?
firearms, injury prevention, gun safety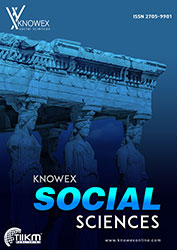 Downloads
License
Copyright (c) 2023 Deborah Hilton
This work is licensed under a Creative Commons Attribution 4.0 International License.
In 2017, in Brisbane's CBD actor Johann Ofner died after a prop gun with blanks fired.  A shooting incident fatally wounded Halyna Hutchins, Ukrainian cinematographer on the 21/10/21 during the film set production [Rust], New Mexico, USA. Documents, film institute guidelines, bulletins, or government postings were sourced; Irish Film & Television Health & Safety Guide [published 2002, revised in 2021], the USA Alliance of Motion Picture & Television Producers [AMPTP], Australian Film Industry [Australia], Ontario's Ministry of Labour [Canada] & the Health & Safety Executive [UK]. 4/5 countries specify no live ammunition on set. The USA Industry-wide labor-management safety committee [safety bulletin #1], recommendations for safety with firearms and use of "blank ammunition", [revised on 04/16/03], states no "live ammunition" is to be used nor brought onto any studio lot or stage.  Australia, Ireland [the original guide] & Canada also state that prop guns by virtue that they're loaded with blank cartridges/ammunition should only be used.  The UK document; Management of firearms/weapons in film and TV productions [Information Sheet No 20.[09/17]] mentions live ammunition. Hazards apply to live and blank ammunition & they shouldn't be mixed but rather stored in separate containers thus indicating that live bullets are allowed on set.  Blanks pose hazards.     Ireland's recommendation of BB & rubber guns should be considered. USA requires rule enforcement of no live ammunition on set given the tragedy in 2021.   UK requires review - the above document says live ammunition is still allowed on set which is a concern. 
Hilton, D. (2023). ARE THE POLICIES OR REGULATIONS REGARDING GUNS ON MOVIE SETS CURRENTLY ADEQUATE? . KnowEx Social Sciences, 3(1), 34–38. https://doi.org/10.17501.27059901.2023.3104