LENSING THE GENDER DISCRIMINATION AND ELEMENTS OF ACTIVISM IN THE PRIYA COMIC SERIES
Priya's Shakti, Women Empowerment, Rape-Culture, Patriarchal, Psychoanalytical Approach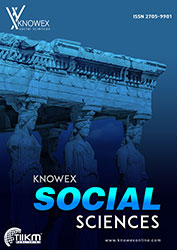 Downloads
License
Copyright (c) 2023 Patricia Ningi Sibisi
This work is licensed under a Creative Commons Attribution 4.0 International License.
This research article focuses on the first Indian female superhero, Priya. This article critically analyses the storyline of Priya, a rape survivor and an ardent devote of Goddess Parvati.  The critical investigation reflects the pain, social stigma, and isolation encountered by female rape survivors universally particularly in Indian Society. The narrative of the comics is interwoven with Indian Mythology where Goddess Parvati is angered to see the sexual exploitation of women in daily life and is determined to change the scene. Goddess Parvati enters Priya's body and seeks revenge on the men who raped her. Priya is also blessed with a flying Tiger called "Sahas" (courage in English). This article lenses the message of women empowerment and Gender-based violence preached through the character Priya. This article highlights the sexual violence on women, women's rights, equality on one end, and challenges the deeply rooted patriarchal norms of our society at the other. Apart from that, the article explores three more adventures of Priya, focusing activism on burning issues. In Priya's Mask, she points out the compulsion of mask-wearing, working together to end the pandemic is essential for all humankind. The undercurrent of this comic strip reflects courage; compassion during difficult times as well as the sacrifices of frontline health workers. Priya's mirror uncovers the protest of acid attack survivors and the psychological impact of such assault. Titled Priya and the Lost Girls is a protest against Women trafficking and forcing them into a brothel. In short, articles offer a psychoanalytical approach to a dark-skinned and salwar-kameez clad girl representing modern women & her reformation towards rape culture, racialism, and conservative cum fundamentalist attitude of society.
Sibisi, P. N. . (2023). LENSING THE GENDER DISCRIMINATION AND ELEMENTS OF ACTIVISM IN THE PRIYA COMIC SERIES. KnowEx Social Sciences, 3(1), 1–16. https://doi.org/10.17501.27059901.2023.3101
Devineni, Ram, et al. Priya's Shakti. Rattapallax, 2014.
Devineni, Ram, Paromita Vohra, et al. Priya's Mirror. Rattapallax, 2016.
Devineni, Ram, Dipti Mehta, et al. Priya and the Lost Girls (Priya's Shakti Book 3). Rattapallax, 2019.
Prakash, Shubhra, et al. Priya's Mask. Rattapallax, 2020.
Guha, Pallavi. Hear #metoo in India: News, Social Media, and Anti-Rape and Sexual Harassment Activism. Rutgers University Press, 2021.
Nadeau, Kathleen, and Sangita Rayamajhi. Women and Violence: Global Lives in Focus (Women and Society around the World). ABC-CLIO, 2019.
Dubey, Priyanka. No Nation for Women: Reportage on Rape from India, the World's Largest Democracy. Reprint, S&S India, 2019.
Storey, John. Cultural Theory and Popular Culture. 9th ed., Routledge, 2021.
Wake, Paul, and Simon Malpas. The Routledge Companion to Critical and Cultural Theory (Routledge Companions). 2nd ed., Routledge, 2013.
Bose, Debadatta. Acid Attacks in India. Should Strict Liability Be the Norm?: An Analysis from the Strict Liability Perspective of the Acid Attack Clause in the Criminal Law (Amendment) Act, 2013 of India. GRIN Verlag, 2015.
Unnithan, Prabha, and Mahesh Nalla. Violence against Women in India. 1st ed., Routledge, 2020.
Verma, Nmp, and Alpana Srivastava. The Routledge Handbook of Exclusion, Inequality and Stigma in India. 1st ed., Routledge India, 2020.
Evans, Heather. Understanding Complex Trauma and Post-Traumatic Growth in Survivors of Sex Trafficking (Routledge Research in Women's Mental Health). 1st ed., Routledge, 2021.
Sidun, Nancy. A Feminist Perspective on Human Trafficking of Women and Girls. 1st ed., Routledge, 2019.
Geetanjali. Girl and Women Trafficking in India. Centrum Press, 2022.
Chin, Ko-Lin, and James Finckenauer. Selling Sex Overseas: Chinese Women and the Realities of Prostitution and Global Sex Trafficking. NYU Press, 2012.
World Bank Group. Combating Trafficking of Women and Children in South Asia: Regional Synthesis Paper for Bangladesh, India, and Nepal. Asian Development Bank, 2004.
Hua, Julietta. Trafficking Women's Human Rights. 1st ed., University of Minnesota Press, 2011.