EXPLORING THE BASIC ART AND DESIGN LANGUAGE THROUGH 3D PRINTED TACTILE FLASHCARDS: A PILOT STUDY
Blind Person, Art; Haptic, Tactile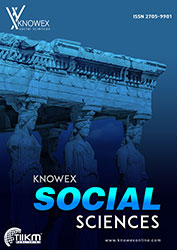 Downloads
License
Copyright (c) 2023 Nadiah, Verly, Rusmadiah, Saadiah
This work is licensed under a Creative Commons Attribution 4.0 International License.
This article presents a pilot study conducted in a lab to investigate the design activity and to test the prototype of the 3D printed tactile flashcards on the primary language of arts through the elements of arts and the principles of design. Five volunteers have participated in the design activity. They have been questioned and tested on the prototype to see the suitability of the design activity before bringing it with the blind and visually impaired. For this study, structured interviews and direct observation of each design activity of the 3D-printed tactile flashcards have been recorded to be analyzed. The three-phase has emerged from the activity. The first phase is to establish early knowledge of the touch senses. The second phase is the intervention of the tactile flashcards and reflecting upon those visual images. The data gathered shows the consistency in valuing and identifying each image from their touch sense based on their interaction with the 3D-printed tactile flashcards. The study's results will support the 3D-printed tactile flashcards as an effective qualitative tool that could be fully utilized in the future evaluation of the blind and visually impaired group of people.
Mohamad, N., Veto Vermol, V., Anwar, R., & Kaspin, S. (2023). EXPLORING THE BASIC ART AND DESIGN LANGUAGE THROUGH 3D PRINTED TACTILE FLASHCARDS: A PILOT STUDY. KnowEx Social Sciences, 3(1), 67–78. https://doi.org/10.17501.27059901.2023.3108
Bhowmick, A., & Hazarika, S. M. (2017). An insight into assistive technology for the visually impaired and blind people: state-of-the-art and future trends. Journal on Multimodal User Interfaces, 11(2), 149-172.
Blessing, L. T., & Chakrabarti, A. (2009). DRM: A design reseach methodology (pp. 13-42). Springer London.
Borgdorff, H. (2006). The debate on research in the arts (Vol. 2). Bergen, Norway: Kunsthøgskolen i Bergen.
Candy, L. (2014). Evaluation and experience in art. In Interactive Experience in the Digital Age (pp. 25-48). Springer, Cham.
Careau, S. G. (2008). A pedagogy for understanding the visual arts. The Community College Enterprise, 14(2), 7.
Creswell, J. W., & Creswell, J. (2003). Research design (pp. 155-179). Thousand Oaks, CA: Sage publications.
DeWitte, D. J., Larmann, R. M., & Shields, M. K. (2012). Gateways to art. New York, NY.
Earnshaw, R. A., Liggett, S., Cunningham, S., Thompson, E., Excell, P. S., & Heald, K. (2015, September). Models for research in art, design, and the creative industries. In 2015 Internet Technologies and Applications (ITA) (pp. 509-513). IEEE.
Edmonds, E., Bilda, Z., & Muller, L. (2009). Artist, evaluator and curator: three viewpoints on interactive art, evaluation and audience experience. Digital Creativity, 20(3), 141-151.
Grant, A. C., Thiagarajah, M. C., & Sathian, K. (2000). Tactile perception in blind Braille readers: a psychophysical study of acuity and hyperacuity using gratings and dot patterns. Perception & psychophysics, 62(2), 301-312.
Green, A. (1998). Verbal protocol analysis in language testing research: A handbook (Vol. 5). Cambridge University Press.
Heller, M. A., & Ballesteros, S. (Eds.). (2006). Touch and blindness: Psychology and neuroscience. Psychology Press.
Jones, L. (2018). Haptics. MIT press.
Mohamad, N., Vermol, V. V., & Anwar, R. (2022). Conceptualizing Touch Aesthetic Communication as a Model
Pictorial Art Appreciation. Environment-Behaviour Proceedings Journal, 7(SI7 (Special Issue)).
Papadaki, M., & Tzvetkova-Arsova, M. (2013). Social attitudes and beliefs of sighted people towards blindness and blind persons. Specijalna edukacija i rehabilitacija, 12(4), 481-499.
Schiff, W., & Foulke, E. (Eds.). (1982). Tactual perception: a sourcebook. Cambridge University Press.